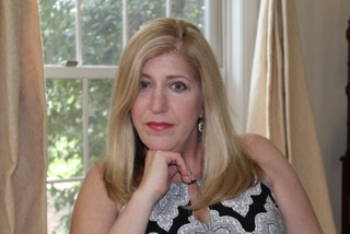 "Feel confident, empower yourself."
Hello! Just wanted you to know a little about me. I am an entrepreneur and fashion lover at heart. I received my undergraduate degree in business at Villanova University, soon after married, and then started my family in the late 90's. While raising my 2 daughters (who are 2 of the accessory models on this website), I always emphasized the power of women; we can be anything we want to be, hold our heads high, believe in ourselves, chase our dreams. After the divorce, it became even more important to build strong, young ladies while teaching the importance of dressing appropriately and completing the outfit with perfect accessories.
While focusing on the wholesale division, serving retail outlets, I discovered the best part of being in business... women telling me their "Embellish stories". The most common story I heard is that women feel fabulous and receive many compliments when wearing their Embellish accessories:)
Now, through e-commerce, you can have the same experience. Shop for your facial shape and necklines, wear the pieces with confidence, as you select what makes you look your best. You can look great, feel empowered and succeed in anything you put your mind to.
So go ahead,
EMBELLISH YOUR LIFE
I was born to Armenian parents and was raised in the Philadelphia area. Surrounded by antiques, persian rugs, fine paintings and well-designed, beautiful clothing and jewelry in my home kicked off my love of fashion. I believe my girls (pictured below) have the same appreciation for fashion and the arts!