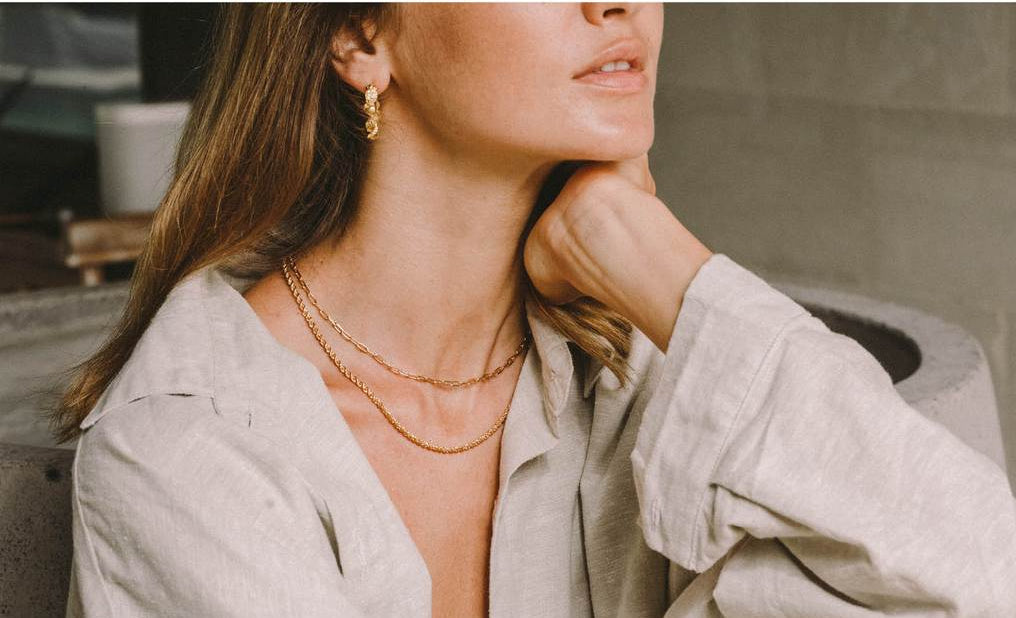 Spring 2021 Trend: Layering Gold Necklaces
Golden Era Back//Gold has been back in style for a few years now. But this year the fashion leaders nailed it! The trend today is to layer different length chains. Make sure the textures and chain proportions vary for more interest. If you wear a pendant wear it on the lowest hanging chain. 
Make sure your layers are about 2" apart. For instance a 16", 18" and 22" with or without a pendant. Most of our necklaces have a 2"-3" extension.
Now, let's take it a step further...Wear oval linked chains or as some label these...paperclip  chains. They may have a toggle clasp in the front or they may have a lobster clasp in the back. 
The herringbone flat lay necklace is back again Wear this with a paperclip chain and be 2021 chic.